How to Use APK Files on Mac: A Comprehensive Guide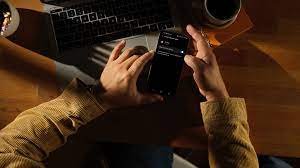 APK files are primarily designed for Android devices, but you can still use them on a Mac computer with the help of Android emulators. An Android emulator allows you to run Android applications on your Mac, including APK files. In this comprehensive guide, we will walk you through the process of using APK files on your Mac using an Android emulator.
Understanding APK Files
What is an APK File?
An APK (Android Package) file is the package format used by the Android operating system for distributing and installing applications. It contains all the necessary files, resources, and metadata required to run an Android app. While APK files are primarily intended for Android devices, you can run them on a Mac with the help of an Android emulator.
APK files are essentially a compressed archive of all the components needed for an Android app to run, including the app's code, resources, manifest files, and certificates. This self-contained format simplifies the installation and distribution of Android applications.
APK File Compatibility with Mac
Mac computers run on the macOS operating system, which is distinct from Android's operating system. As a result, macOS does not natively support APK files. However, you can bridge this gap by using Android emulators, which create a virtual Android environment on your Mac, allowing you to run Android apps, including those packaged as APK files.
Top Android Emulator to Run APK Files on MAC
Before you can use APK files on your Mac, you need to choose an Android emulator. Several Android emulators are available for macOS, each with its own features and capabilities. Here are some popular emulator options:
UptoPlay.Net Online Emulator
UptoPlay is a web-based platform that offers online games. Along with that, the platform also provides an online Android emulator that can be used to run APK files online on Mac and Windows or other operating systems. 
The best part about using an online emulator is that you don't need to download or install any files and you can use them whenever you want. Therefore, to run APK files on Mac, the easiest and the best option is to use an online Android emulator. 
Bluestacks is one of the most popular Android emulators for Mac. It offers a user-friendly interface and supports a wide range of apps. Its compatibility and ease of use make it a preferred choice for many Mac users.
Nox App Player is known for its speed and performance. It's a great choice for running APK files on Mac, especially if you're looking for a smooth and responsive Android emulation experience.
Andyroid provides a feature-rich Android experience on Mac. It's suitable for both casual users who want to run APK files and app developers who need advanced features for testing their applications.
Genymotion is a powerful emulator designed primarily for app developers, but it can also be used by regular users to run APK files on Mac. It offers advanced features and flexibility for testing Android applications.
Choose the emulator that best suits your needs, keeping in mind factors such as ease of use, performance, and specific features you may require for your APK-related tasks.
Installing the Android Emulator
Once you've selected an Android emulator, you'll need to install it on your Mac (unless you are using the UptoPlay Online Emulator). Here's a step-by-step guide on how to do it:
Download the Emulator:

Visit the official website of the chosen emulator and locate the macOS version for download. Ensure that you download the emulator from the official source to avoid potential security risks.

Install the Emulator:

After the download is complete, open the installer package. Follow the on-screen instructions to install the emulator on your Mac. The installation process may vary slightly depending on the chosen emulator.

Configure Emulator Settings:

Once the emulator is installed, launch it. You'll typically be prompted to sign in with your Google account or create a new one if you don't have an existing account. Additionally, you may need to set up some preferences and configurations within the emulator.
Setting up the emulator is a crucial step in preparing your Mac to run APK files. It creates a virtual Android environment that mirrors the behavior of an Android device.
With the emulator installed and configured, you're ready to download and install APK files.
Downloading APK Files
Before you can install APK files, you need to obtain them. There are several sources for APK files:
Google Play Store
If the app you want is available on the Google Play Store, you can use a web-based APK downloader to obtain the APK file. Simply follow these steps:
Open your web browser and visit the Google Play Store (play.google.com).

Search for the app you want to download.

Copy the URL of the app's page in the Google Play Store.

Visit an APK downloader website (e.g., apkpure.com) and paste the copied URL into the downloader's search bar.

The downloader will generate a download link for the APK file. Click on the link to download the APK file to your Mac.
This method allows you to obtain APK files for apps available on the Google Play Store without needing an Android device.
Third-Party APK Websites
You can also find APK files on third-party websites. However, exercise caution when downloading from these sources, as some may host modified or potentially unsafe APK files. To download APK files from third-party websites:
Use your web browser to visit a trusted third-party APK website. Examples of reliable sources include APKOnline.net and APKMirror.

Search for the app you want to download on the third-party website.

Locate the APK file for the app and click on the download link to save it to your Mac.
While using third-party websites to obtain APK files, make sure to verify the source's reputation and download from well-known and trustworthy platforms to mitigate security risks.
Installing APK Files
With the emulator running and the APK file downloaded to your Mac, you can proceed to install the APK file. Here's how to do it:
Open the Android emulator on your Mac.

Locate the APK file you downloaded. It is usually saved in the "Downloads" folder of your Mac's file system.

Drag and drop the APK file into the emulator window. Alternatively, some emulators offer an option to install APK files directly from your Mac's file system.

The emulator will initiate the installation process, and you'll see an installation progress bar. Wait for the installation to complete.

Once the installation is finished, the app will be available within the emulator's app drawer.
The APK file is now successfully installed and ready for use within the emulator's virtual Android environment.
Managing and Updating APKs
Just like on an Android device, you can manage and update APK files within the Android emulator on your Mac.
Uninstalling Apps
To uninstall apps installed via APK files:
Open the Android emulator on your Mac.

Navigate to the app you want to uninstall within the emulator's app drawer.

Right-click on the app icon or tap and hold (if you're using a touchpad) to access the context menu.

Select the "Uninstall" option or a similar command.

Confirm the uninstallation when prompted.
The app will be removed from the emulator, freeing up space and resources.
Updating Apps
To update apps installed via APK files:
Open the Android emulator on your Mac.

Access the Google Play Store within the emulator.

Search for the app you want to update using the Play Store's search functionality.

If an update is available, you will see an "Update" button next to the app's listing. Click on the "Update" button to initiate the update process.

Follow the on-screen instructions to complete the app update.
Regularly updating your apps ensures that you have access to the latest features, bug fixes, and security enhancements.
Troubleshooting Common Issues
While using APK files on your Mac through an emulator, you may encounter some common issues. Here are some tips for troubleshooting:
Emulator Crashes: If the emulator frequently crashes, consider checking for updates to the emulator software. Additionally, ensure that your Mac meets the emulator's system requirements for optimal performance.
App Crashes: If an app installed via an APK file crashes or behaves unexpectedly, you can try the following:
Check for App Updates:

Visit the Google Play Store within the emulator to see if there is an updated version of the app available. Updated versions often include bug fixes.
 

Reinstall the App:

Uninstall the app and then reinstall it using the APK file. Sometimes, a fresh installation can resolve issues.

Compatibility Issues:

Some apps may not work perfectly within an emulator due to differences between the Android and macOS environments. In such cases, consider seeking alternative apps or solutions that are better suited for your needs.
Conclusion
Using APK files on your Mac is a feasible and convenient way to access Android applications and expand your software choices. With the help of Android emulators, you can run APK files and enjoy a wide range of applications on your Mac computer. Remember to exercise caution when obtaining APK files, ensuring they come from reputable sources to maintain the security and reliability of your Mac.
By following the steps outlined in this comprehensive guide, you can harness the power of Android apps on your Mac, opening up new possibilities for productivity and entertainment. Happy exploring in the world of Android applications on your Mac!